MGM MACAU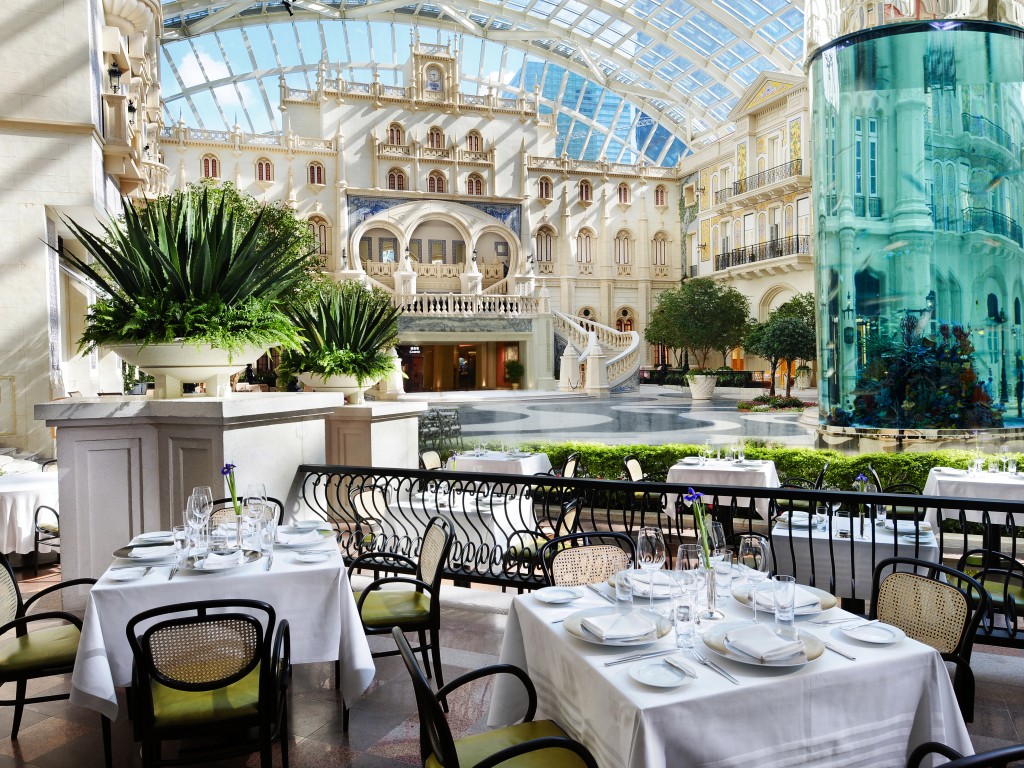 A beacon of style in the Macau skyline, MGM MACAU is a 154-meter tall, Forbes Five-Star luxury integrated resort that reaches towards the sky, while its glass exterior reflects the hues of the South China Sea and the swell of the ocean surf.
From the décor right down to the service, MGM MACAU prides itself on its fine attention to detail. Inspired by the arts, every element of the hotel is infused with a sense of creativity and style.
Among its many distinguishing features, you will find the European-inspired Grande Praça, housed under a stunning glass ceiling. But there is so much more to this monument to leisure. Its world-class facilities include Tria Spa, authentic art pieces, and seven signature restaurants and bars to fulfill any gastronomic cravings. MGM MACAU has also become a one-of-a kind venue for meetings and conventions, with each function area offering a distinct sense of style.
Truly a work of art all of its own, MGM MACAU is the destination for world-class entertainment and style.
MGM COTAI
MGM COTAI, designed as the "jewelry box" of Cotai, plans to offer approximately 1,400 hotel rooms and suites, meeting space, high end spa, retail offerings and food and beverage outlets as well as the first international Mansion at MGM for the ultimate luxury experience. MGM COTAI will offer Asia's first dynamic theater and a spectacle to wow every guest who steps foot in our resort.
MGM COTAI is being developed to drive greater product diversification and bring more advanced and innovative forms of entertainment to Macau as it grows as a global tourist destination.